Via an exciting new partnership between 75F and ACE IoT Solutions, 75F users can now access and analyze near real-time data from their legacy central plant equipment within 75F® Portfolio Analytics Manager™ (PAM). The newly available turn-key solution leverages the open-source Eclipse VOLTTRON technology to ingest data from equipment including air handlers, boilers and chillers.
ACE IoT's easy-to-deploy gateways and secure cloud service now provide 75F customers with a low-cost, turn-key solution for trending typically difficult-to-access data into 75F's PAM platform. Getting the data from legacy equipment into 75F's PAM Platform enables more holistic insights and paves the way to greater control over a building's HVAC system, no matter the building's equipment or age.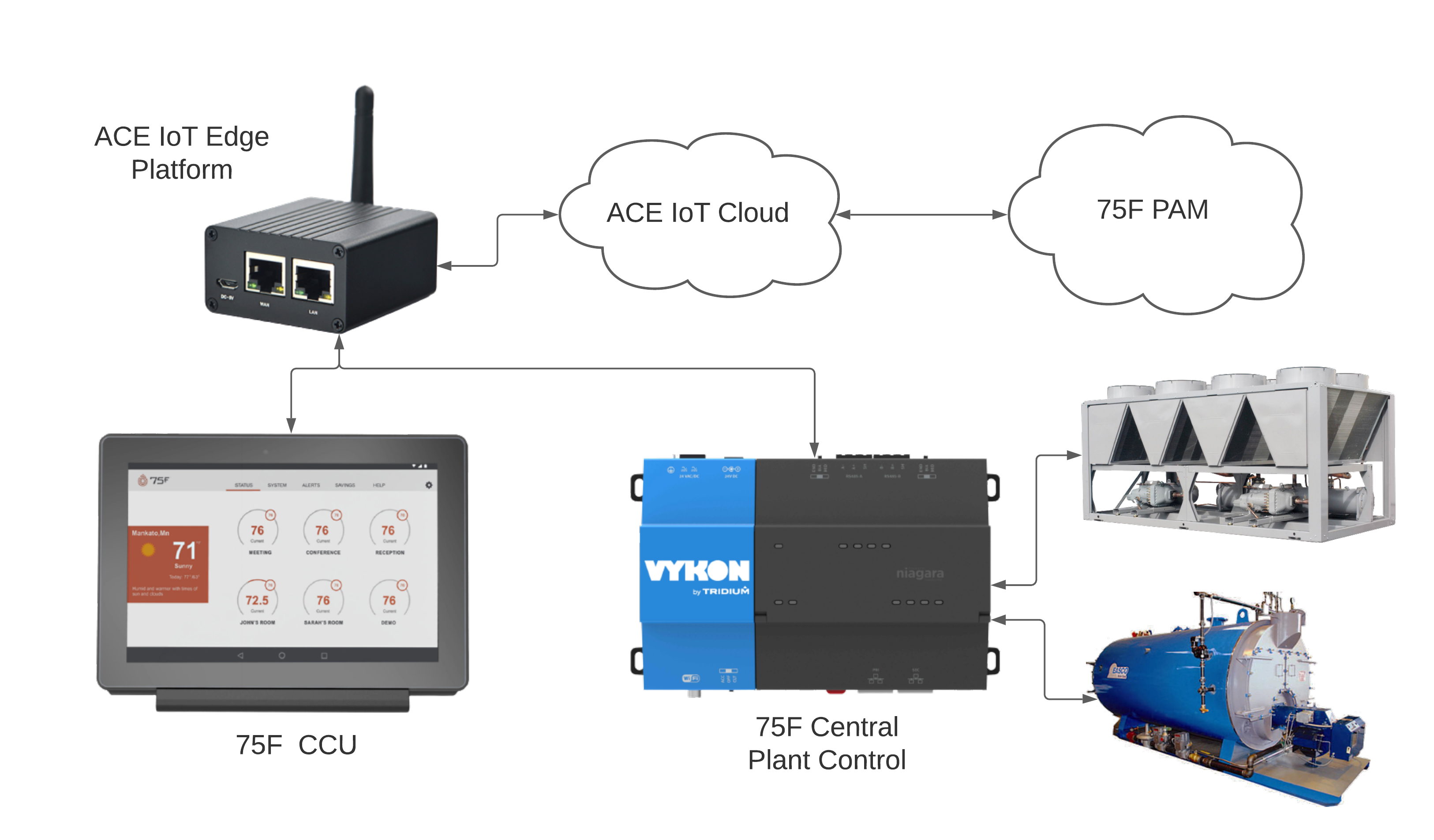 With real-time data from legacy equipment in the PAM platform, 75F customers can take advantage of platform's features and tools, including:
Visualizing data across their portfolio, individual sites, zones, and equipment

Building charts using any data available through 75F's building intelligence solution

Using pre-configured dashboards for common functions, including portfolio energy analysis

Sharing dashboards and widgets with others within or outside their organization through shareable links and embedded iframes
"Our customers love the power of 75F's Portfolio Analytics Manager — several customers with legacy HVAC equipment in their facilities have asked us if operations data from non-75F equipment is accessible in this platform. Using the open-source VOLTTRON technology, our customers can now apply 75F's suite of visualization and analysis tools to data from all of their most critical facilities equipment."
–Matt Blount, Director of Strategic Projects at 75F
For additional details about the new solution, please reference the explainer document on 75F's website.
Please follow ACE IoT on LinkedIN.